"Please be aware!"
This article reflects alpha content, so content is subject to change.
Like what you see? Go to the official site to back this game and get alpha access!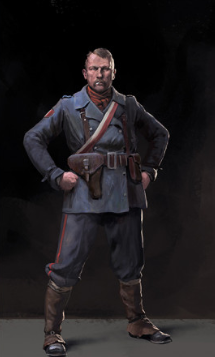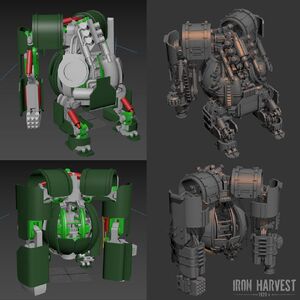 Anna's uncle, who became the leader[1] of the polanian forces after the Great War, is one of the three playable heroes from the Polanian Republic. His mech is designed for melee combat and is inspired by a gorilla.
References
Edit